Hello everyone,
In my company we have some automations that use the API to filter tickets.
Since today, every filter returns 0 results.
Specifically, we search by tag, and there is at least 1 ticket with that tag.
Even simple queries like priority:3 returns 0 results, while we have more than 8.000 tickets with that priority.
Examples:
API Call through postman for high priority tickets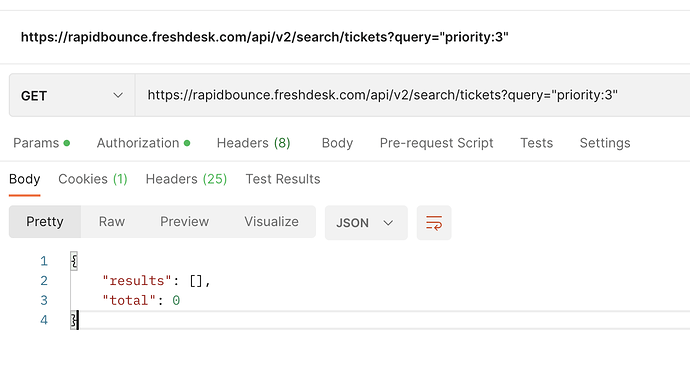 Freshdesk tickets with high priority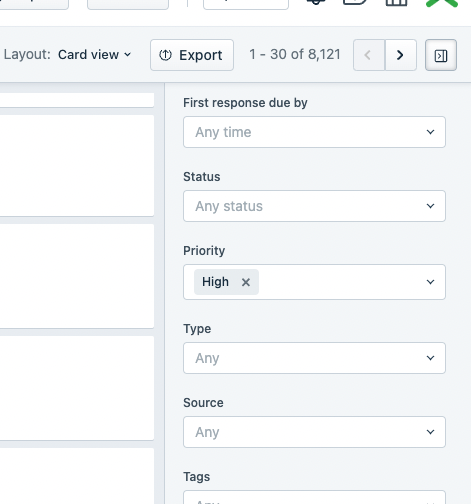 Of course, everything was working until yesterday, so there is no possibility of a typo.
Anyone else have this happening?