Hi,
I try to add a simple FreshService Custom App on the Developers portal but this fails with the message:

The app has been tested in develop mode and works.
Here some screenshots: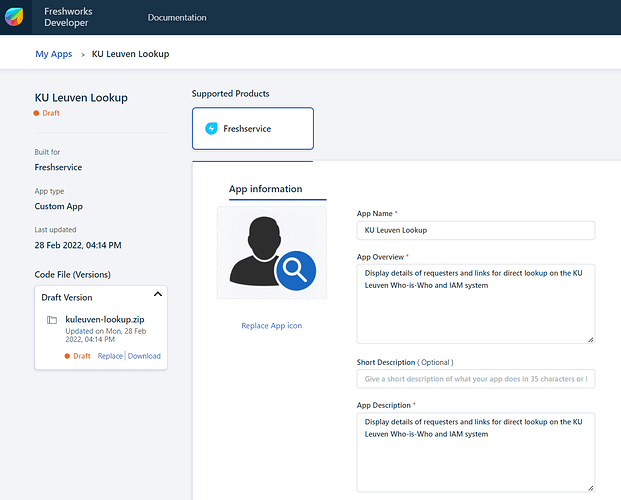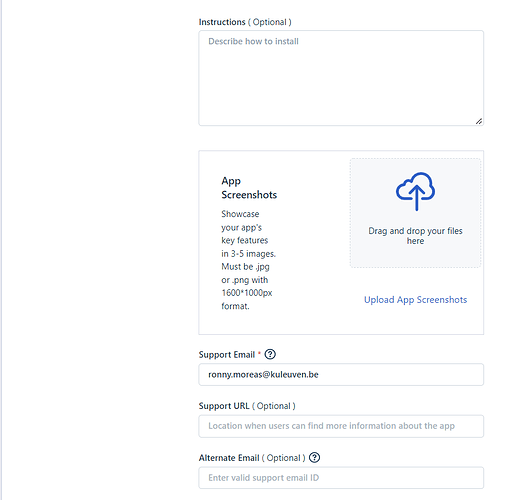 I get the error message when hitting the "Save and Publish" button.
I've already contacted support, but they couldn't help me. Hope that someone can help this community.
Thanks in advance.