Hi Freshdesk team,
We are facing an error in Freshdesk - Azure DevOps Integration App suddenly. There are no changes in the app from our side.
When I opened the i App I did not see anything in the app. It's showing blank all the time.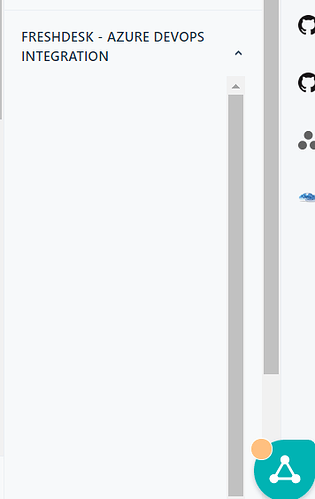 When i looked into the network panel i see its throwing this error
One more strange thing is I installed the same copy as the custom app and it's working fine.
Can you please take a look ASAP ? As this is affecting our customers.
Thank You.