1. I was able to test Freshdesk this new API.
2. The issue is it has 4 less fields than Freshdesk. These are the missing field.
health_score
account_tiers
renewal_date
industry
list_all_companies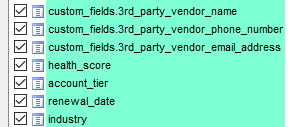 filter_companies


Question is are we going to add those missing fields in this Beta API ? If so when will it be added ?