Hello Team,
when I was uploading code on staging, it gave me the below error message:
"Sorry! We accept app manifest with platform version 2.2 and above only."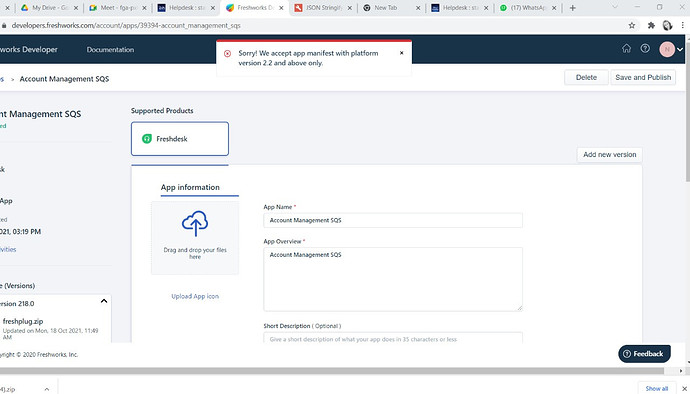 Then I go through the link(Deprecation notice: Support for apps using Platform 2.0 and 2.1 on Node.js 10 will be deprecated on October 15, 2021) it suggest me to about Platform version 2.2 , so as per link we change our manifest file like below :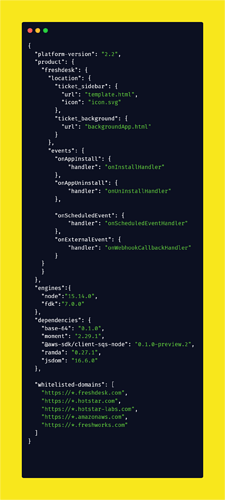 Please check and suggest if any changes .