Hello,
I am currently working on a custom application that using a button click fires off a post request for ticket creation in freshservice but I am running into a 500 error with a response of "We're sorry but something went wrong".

Tested ticket creation using postman and it worked without issue.
Here is the code snippet that I am using for the post request.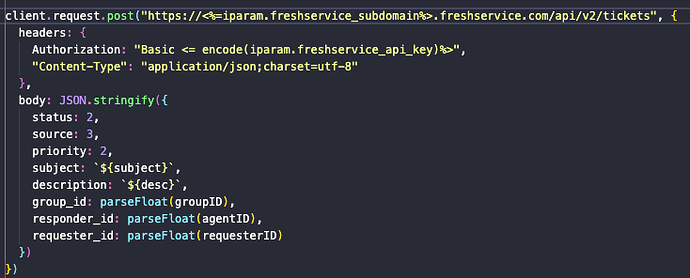 Even if I remove the parseFloat and enter a valid value I get the same response. Any help would be greatly appreciated.
Thank you,
Zach