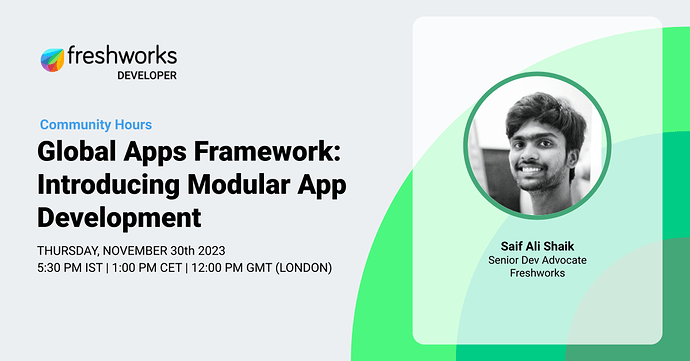 Unlock the full potential of your apps across different Freshworks products!
Join us live for an insightful tech talk as we introduce the Global Apps Framework and help you understand how to build an app that seamlessly works with various Freshworks products, including Freshdesk, Freshservice, Freshsales, Freshsales Suite, Freshchat, and Freshcaller. This session is designed to help you master the basics of creating globally functional apps and understand the incredible benefits of modular development.
Key Highlights:
Learn the fundamentals of creating apps with global functionality
Explore the advantages of modular development for enhanced efficiency
Uncover the secrets to building a unified app that effortlessly integrates with multiple Freshworks products
Agenda:
Wants of Customers & Developers
Our bet: Global Apps
Build time vs. Runtime
Platform Version 2.3 vs. 3.0
What's in it for you?
Delve into the features of Platform Version 3.0 that drive the functionality of Global Apps.
Recording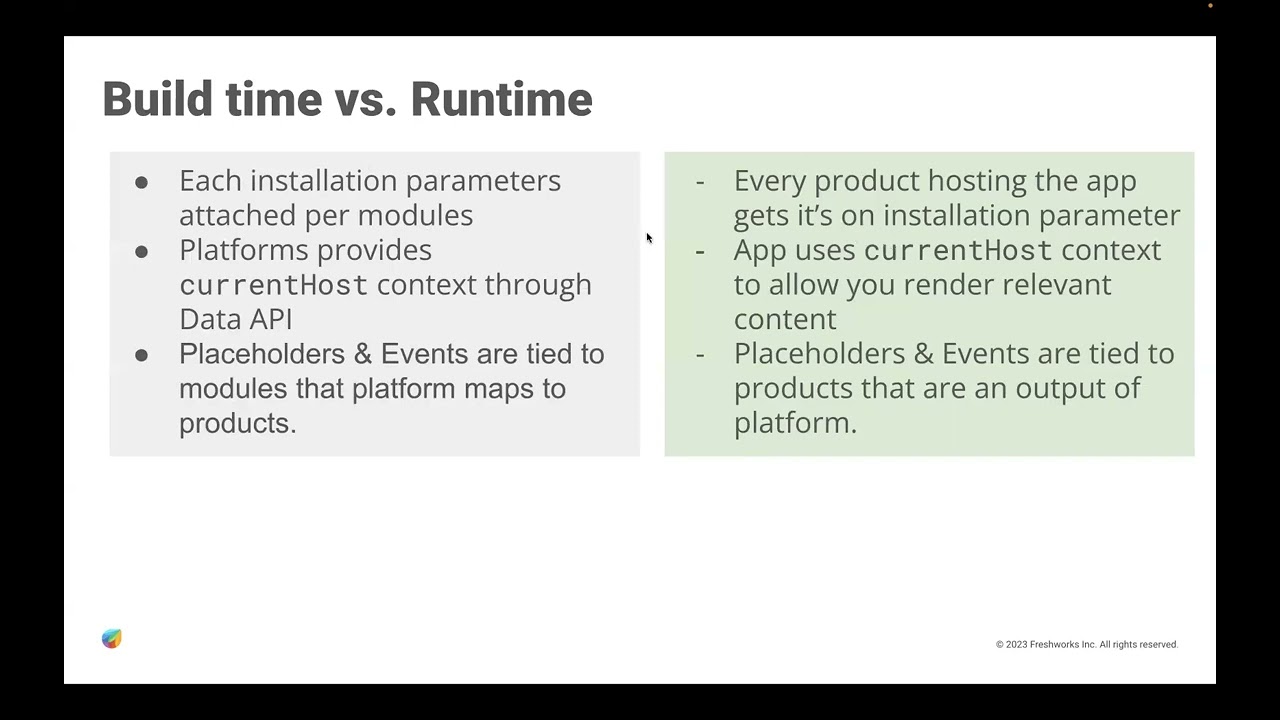 When
30th November 2023
5:30 pm IST (India)| 1:00 pm CET| 12:00 pm GMT (London)
Check your time zone
Speaker
Saif Ali Shaik - Senior Developer Advocate at Freshworks
Note:
You can also have your questions ready beforehand, as we have a live Q&A during the session, where our fantastic DevExperts will answer your questions.
Can't attend live? You should still register. We'll share the recording after the session.
We are looking forward to seeing you at the next event!