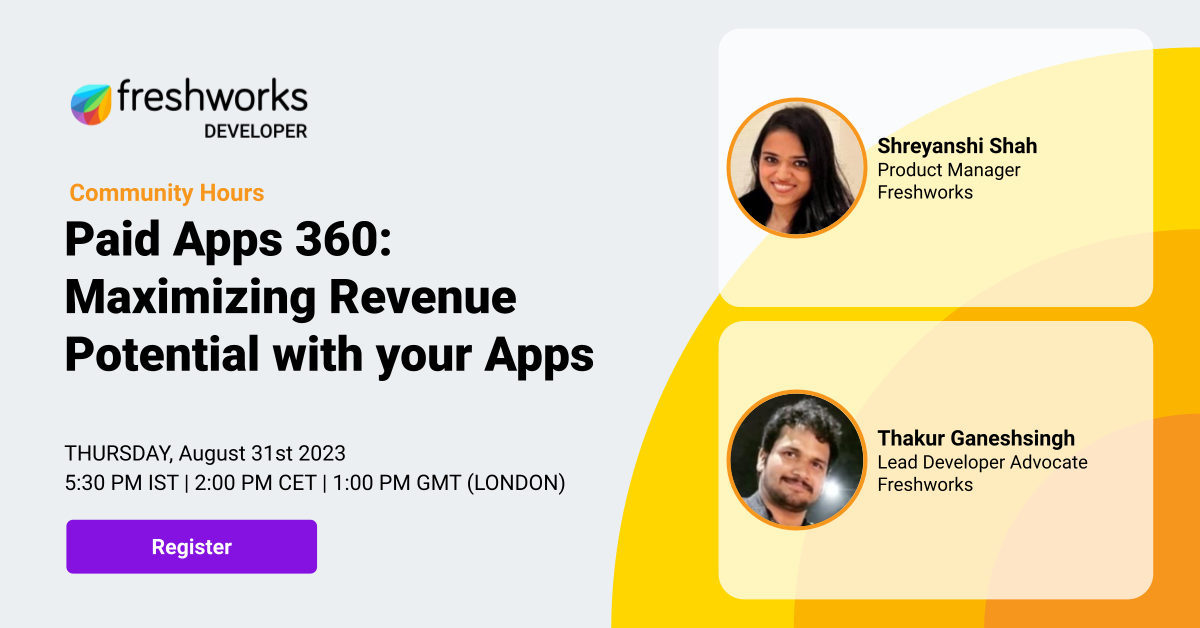 Are you ready to take your app development journey to the next level?
Join us for an insightful tech talk, "Paid Apps 360," where we'll dive deep into every facet of successfully creating and launching paid apps. Whether you're a seasoned developer or just starting, this session will equip you with the knowledge and tools you need for a seamless experience.
Agenda:
Speaker(s):
Shreyanshi Shah - Product Manager at Freshworks [Follow Shreyanshi]
Thakur Ganeshsingh - Lead Developer Advocate at Freshworks [Follow Thakur]
Recording: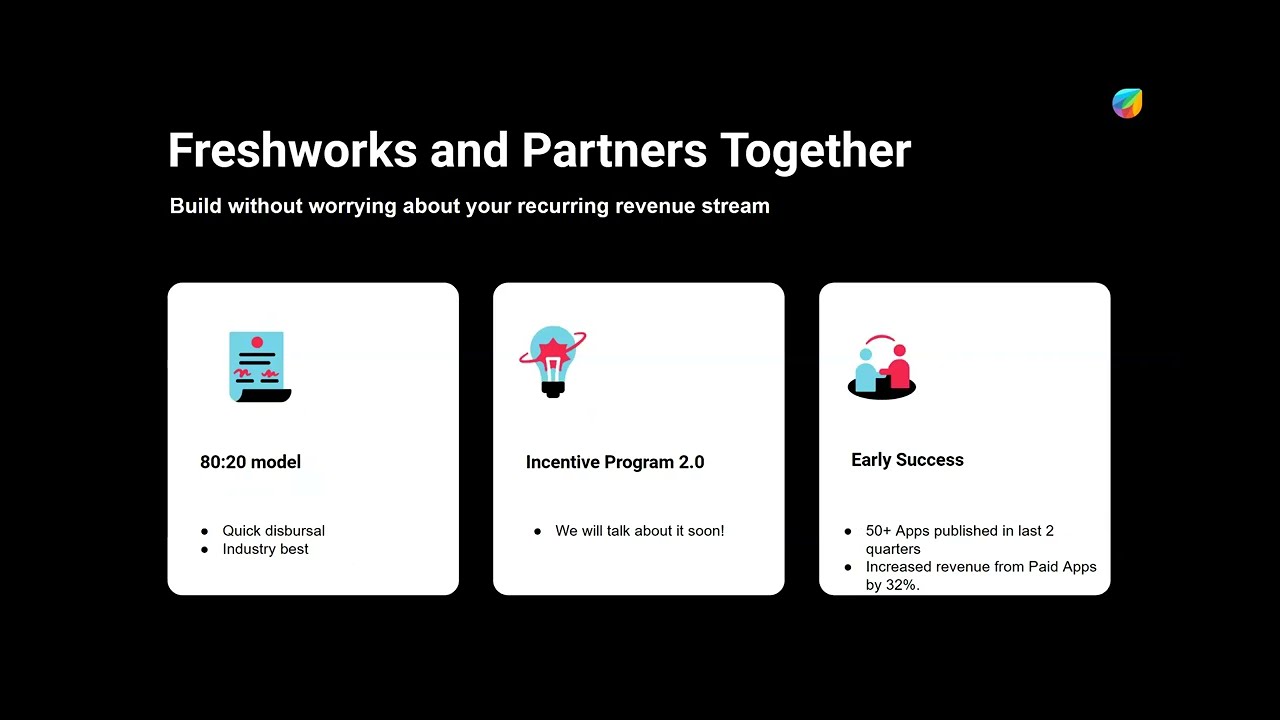 When:
31st August 2023
5:30 pm IST (India)| 2:00 pm CET| 1:00 pm GMT (London)
Check your time zone
2023-08-31T12:00:00Z→2023-08-31T13:00:00Z
Note:
You can also have your question ready beforehand, as we have a live Q&A during the session, where our fantastic DevExperts will answer your questions.
Can't attend live? You should still register. We'll share the recording after the session.
We are looking forward to seeing you at the next event!