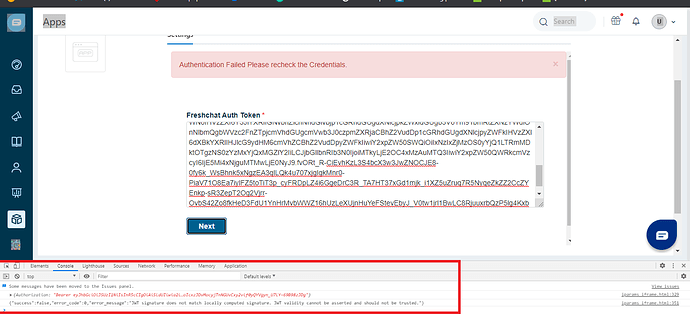 Hi Freshworks team,
I am facing an issue related to the Freshchat API token, when I validate Freshchat API token it gives an error
JWT signature does not match locally computed signature. JWT validity cannot be asserted and should not be trusted
Freshchat account belongs to api.eu.freshchat.com - EU
how to fix that issue? Please let me know how to figure it out.