On May 26, we hosted our first Huddle of the year. It was heartwarming to see our developer community turn up once again, to learn and engage, despite all the chaos around us with the ongoing pandemic. Check out this keynote from Satwik Hebbar, Director of Marketplace Engineering where he speaks about all the recent milestones.
Want to learn more from the Huddle? Here are the session recordings:
Highlights of the Month
A Brand NewDev-Assist
We are launching a new portal, Dev-Assist that will function as a self-service arm of our support offerings from the Developer Platform.
Updated Platform Security
Over the last two weeks, we rolled out a couple of important updates to our platform to significantly enhance our security posture.
BuildToWin Contest Winners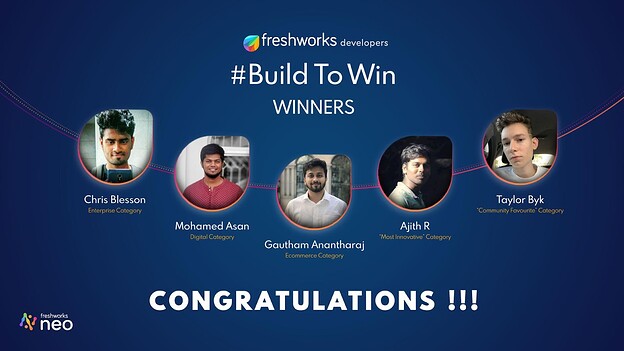 Cheers to our #BuildToWin Contest Winners. We would like to thank all the participants for making this possible. We could not have done it without you! All the submissions are eligible for cash prizes.
What's App'ening
Configuration features:
Byte-sized Humor

What does a programmer wear?

Whatever is in the dress code!
Help us help you!
Thoughts? Comments? Feedback?
We'd love to hear everything from you. Write to us.