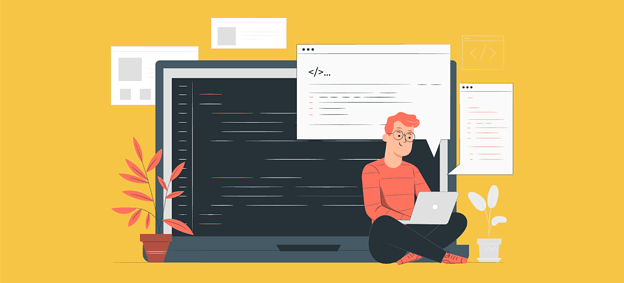 Hello everyone!
I hope you all have had a refreshing start to this week. The month of August has been quite eventful for the Developer Platform team here at Freshworks, as we were busy updating our popular features to make the platform more refreshing than ever. Check out this month's newsletter for the latest updates.
Spoiler alert ( Brewing: App Development Challenge)
Here is the Pop Quiz of the Month🤫

What does a programmer wear?
Highlights of the month⚡️
Platform version upgrade (FDK 6.13)
As part of our ongoing initiatives that enable developers to build secure apps, the app development platform is upgraded. The latest platform version is 2.2. We have provided an attribute to allowlist all SMI functions/methods, defined in the serverless component of an SMI app, in the app manifest.
App Management Portal
Our developers deserve the best experience. So we built an all new App Management Portal for you! This is now live for all the products (except Freshsales).
Meet the Champions🦋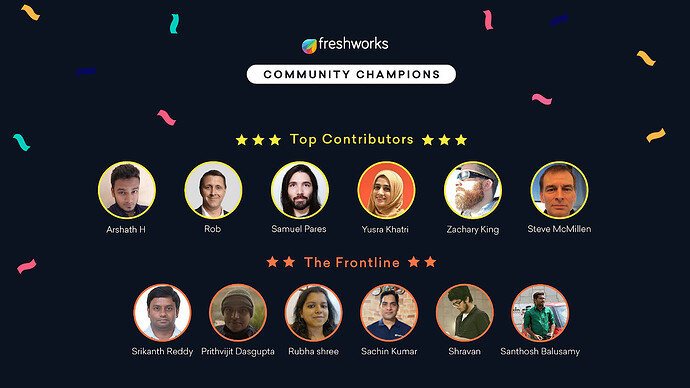 At Freshworks, we are all about recognizing and rewarding amazing contributors who regularly inspire and engage others in the developer community. In that spirit, we are happy to announce the Community Champions of Q2'2021. A huge shout out to our community champions for being SOOO awesome!
What's App'ening⌨️
Dynamic Installation Pages
Installation parameters (iparams) help us obtain important setup parameters during app installation. In this new tutorial you will learn how callbacks can be used to enhance iparam validation and make your iparams.json setup experienced dynamic.
Pro tip🎩
Oh, are you still scratching your head for that answer?

A Programmer wears whatever is the dress code😂
Help us help you!
Thoughts? Comments? Feedback?
We'd love to hear everything from you. Write to us.