Set Your Sights, FreshHuddle is now Freshworks Huddle, and we are back!🎉
We know that we have been away for a while, but we are back, better, and improved! Join us at Huddle on 25 & 26 August and be a part of the Second Huddle of the year to learn, engage, and code together.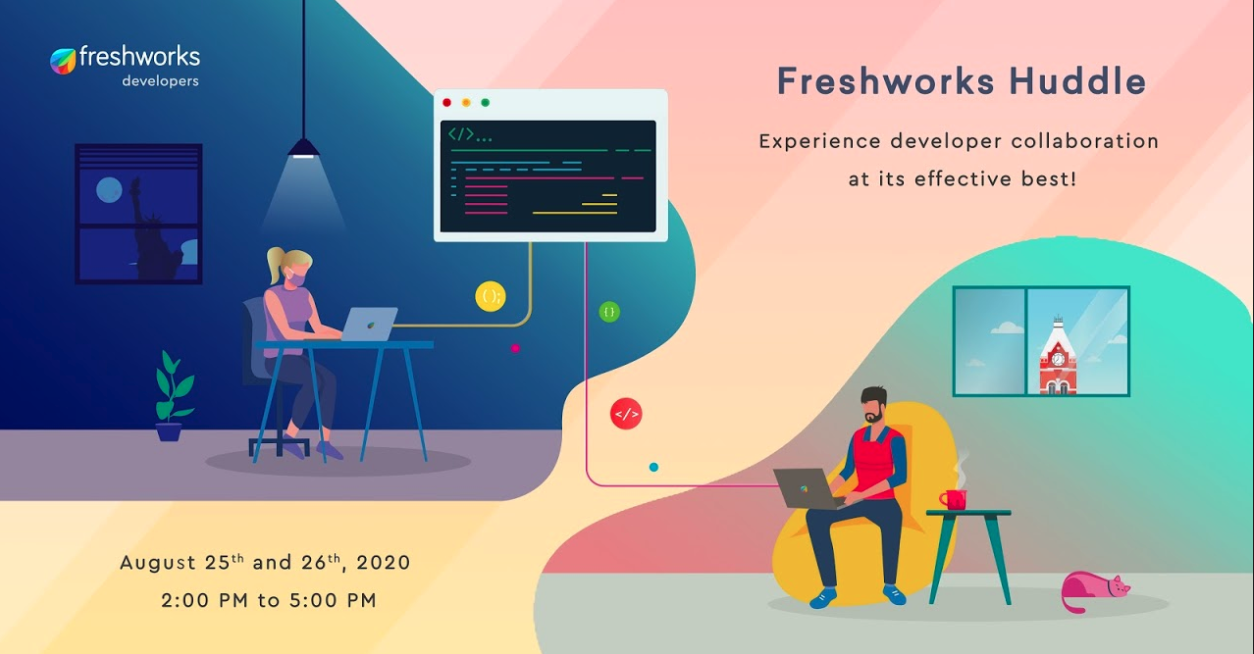 ---
The Lineup📜
Day
2020-08-25T08:30:00Z

→

2020-08-25T11:30:00Z
Past, Present, and Future
Installation Parameters – Leveraging Dynamic Iparams functionality
Create Custom Actions: Freshcaller Automations Routing
Request API caching and optimizing API calls
Day
2020-08-26T08:30:00Z

→

2020-08-26T11:30:00Z
Play Along: New Domains - Freshteam
Introducing Freshdesk product SDK: Beta
Play-Along: Local testing your apps end-to-end
Minnal talks:
Community Updates
Do you think your learnings can help others? Because we do, we have a special slot for our amazing developers to share their Learning - Minnal talk. Hit-me-up-in-my-inbox

I look forward to your reply.
The countdown has begun.