That's a wrap!
Check out these amazing glimpses from the Freshworks Dev Summit 2023 - Bangalore edition.
At the summit, our visionary CEO and Founder, Girish Mathrubootham, unveiled Freddy Copilot for Developers - a generative AI-powered development experience that enables faster and more intuitive app development.
We had an amazing time connecting with all of you, and we hope you left with valuable insights and new connections that will fuel your journey as developers.
If you missed the event, here are some important links:
Know more about the monetization opportunities on the Freshworks marketplace here
Access the links to all the developer resources here
Know more about the Freddy Copilot for Developer here
If you have any questions about Freddy Copilot for Developers, we recommend watching the recorded session of Community Hours. This session provides an opportunity for you to have your questions addressed. Below are the particulars for the session:
Date: June 28, 2023
Recording: Community Hours 28th June 2023: App Development Experience with Freddy Copilot for Developers - Connect - Freshworks Developer Community
Summit Highlights:
Over 150 developers with diverse backgrounds and varied experience in multiple technology stacks were present in person at the Summit's venue. Developers from our customer and partner community also joined the event, actively taking part in hands-on lab sessions to explore the new capabilities of Generative AI and create real-time applications.
Highlighted below are key features of the event:
Freshworks CEO Girish Mathrubootham's introduction to Freddy Copilot for Developers
Participation of over 15 partners and 22 customers in the Summit
Extensive media coverage from Forbes, Moneycontrol, Yourstory, and INC 24
More than 10 sessions with over 14 speakers engaging with developers
An impressive NPS score of 63 reflecting the overall event experience.
A glimpse of the event: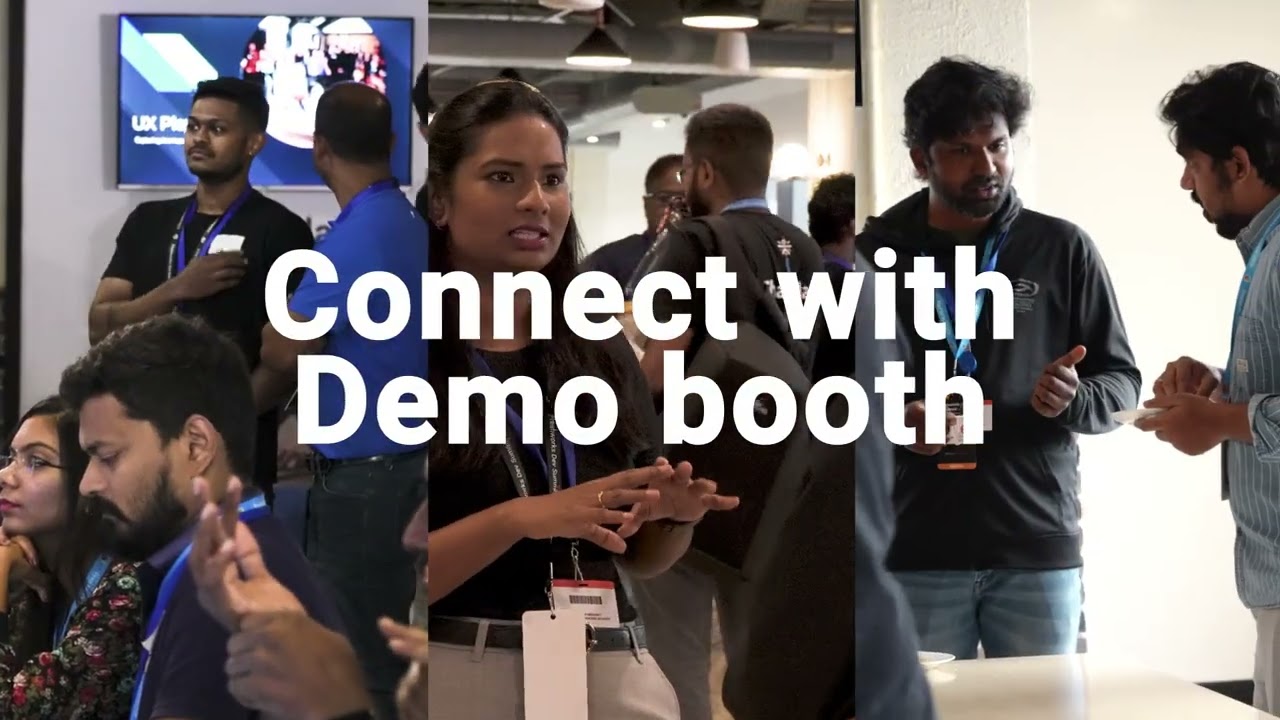 Summit Tracks/Sessions:
Freshworks Ecosystem Overview by Rajeev Purohit: Vice President - Engineering
Session outline: Delivering a great dev experience with the Freshworks ecosystem. Rajeev Purohit kicked off the summit with an introduction to Freshworks and the opportunity developers have to build for our 65k+ global customers. He talked about how the Neo platform powers all the Freshworks products and lets external developers build applications for our customers with the support of an open ecosystem model.
About Rajeev: Rajeev Purohit is an accomplished engineering and technology leader with over 23 years of experience in the industry. In his current role as the Head of Platform Engineering at Freshworks, Rajeev is responsible for shaping the technology strategy and driving innovation. His leadership is instrumental in scaling the customer base, fostering partnerships, and empowering development teams to deliver high-quality products and services.
Keynote - Elevating the Developer Experience by Tejas Bhandarkar: Vice President & BU Head - Neo Platform
Session outline: Tejas Bhandarkar established the framework during the day's keynote session, emphasizing the significance of Gen AI in bolstering the present generation of developers who hold pivotal roles as drivers of business growth. He provided an illustrative depiction of the development process both with and without Gen AI, elucidating its capacity to eliminate numerous monotonous and repetitive coding tasks that consume valuable time and effort.
Following a quick overview of Gen AI's transformational impact on the developer experience, it was time for the most thrilling segment of the day. Girish Mathrubootham, the visionary behind Freshworks and its CEO, officially unveiled Freddy Copilot for Developers. This Gen AI offering, integrated with the Freshworks Developer platform, was introduced. In his address, he underscored the groundbreaking role of Freddy Copilot in condensing app development timelines on the Freshworks platform from weeks to mere days.
About Tejas: Tejas joined Freshworks in 2019 to head the Freshworks Platform Business Unit. An engineer by background and product manager by choice, Tejas is passionate about solving problems for customers and developers.
Bringing AI to Freshworks Developer Experience by Karthikeyan P Ramasamy: Principal Engineer
Session outline: Our Principal Engineer for the Neo Platform, Karthikeyan Ramasamy, took the stage and gave the participants the first deep-dive into how this changes the way you build apps for Freshworks. Before going deep into the Gen AI tool and doing a demo for the participants, Karthikeyan showcased the possibilities of apps one can build on the Freshworks Marketplace and the diverse set of use cases developers can choose to build an app on.
About Karthikeyan: Karthikeyan is a Principal Engineer specializing in platforms at Freshworks. He brings a strong passion for designing and developing SaaS products that effectively address real-world needs. With a focus on resourcefulness and innovation, Karthikeyan is dedicated to creating solutions that deliver exceptional value to users.
Panel discussion: AI-led development: Balancing risk with innovation
Session outline: The central theme of the discussion revolved around effectively managing the complexities associated with AI and how Freshworks is addressing them. The panel addressed pertinent questions regarding how Gen AI will shape the global developer ecosystem and offered their insights on the interplay between risk and opportunity. A key point of agreement among all panelists was how Gen AI has the capacity to automate mundane and repetitive tasks, allowing developers to dedicate more time to solving the problems at hand. This presents a significant opportunity for the developer community to transition into more specialized work with the assistance of Gen AI.
Panel members:
Hands-on Lab: Getting Started with Freshworks Developer Platform
Outline: From environment setup to app deployment, our event was an immersive journey into the world of Freshworks Developer Platform. Attendees learned to harness the platform's potential, creating and publishing apps. Creativity and coding merged seamlessly. Each participant forged their own path, crafting apps driven by their unique use cases. Apps took shape and were fine-tuned for readiness, followed by confident testing, packaging, and deployment with expert guidance. Upon the conclusion of the hands-on lab sessions, we collected valuable insights from developers regarding their experience in building apps on the Freshworks developer platform.
Speakers:
Thakur Ganeshsingh, Lead Developer Advocate at Freshworks
Saif Ali Shaik, Senior Developer Advocate at Freshworks
Shreyanshi Shah, Product Manager at Freshworks
Partner Spotlight - Serverless Trends 2023 by Raghavendra Prakash: Sr Solutions Architect at AWS India
Outline: In the session, there was a concise overview of the research outcomes related to the Global Serverless Market. The speaker delved into the factors driving market growth, examined the technology trends impacting the adoption of Serverless, and provided demonstrations of pertinent sample serverless architectures on AWS.
About Raghavendra: Raghavendra Prakash is a Sr Solutions Architect at AWS India, with profound experience in architecting and modernizing cloud initiatives. He drives well architected cloud implementations, and establishes best practices and standards for sustainable cloud adoption through various customer engagements. His specialties include solution design and architecture and data engineering.
We also had some fun!
While our customers, developers, and partners learned more about the Freshworks ecosystem, they also indulged in a fun DrumJam session. It was an engaging activity that got the whole crowd active and energized.
Celebrating Dev Summit Success: Testimonials on Freddy Copilot's Impact
Avinash Kumaar
Co-founder and CEO at Geekfactory
Sarnith Kumar
VP of Engineering at Konnectify
Adith
Senior Software Developer at Sandeza
Bhuvaneswari Subramani
Chief Cloud Evangelist at Intuitive.Cloud
Ajay Emmanuel
Co-founder and CEO at View26
Stay tuned for more updates and opportunities to engage with our vibrant developer community.