Hello I have to admit that I have been solely developing on the freshworks platform that I have seemed to lost my touch utilizing 3rd party libraries like Axios.
My issue is that for a front-end application I am trying to simply make a GET request to the freshchat API and when I run my application locally using ?dev=true I get the following error

I have installed axios via npm, it created the package-lock.json file here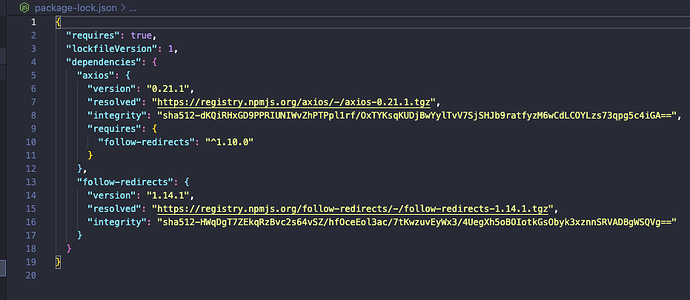 I added it as a dependency in the manifest.json file here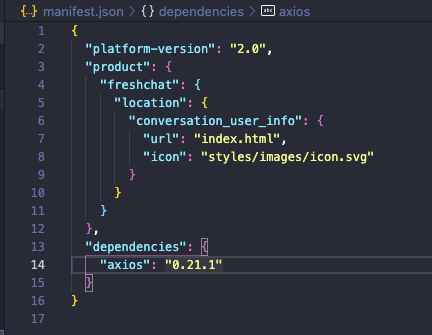 And required the library in my app.js file here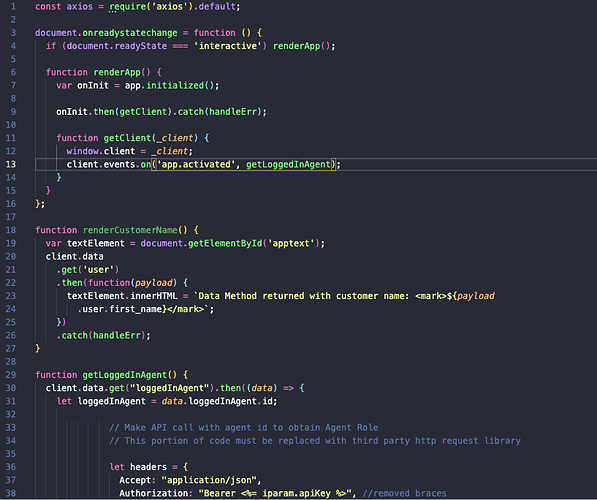 The application then is ran in the test environment but fails to the above error claiming that "require is not defined". I am sure it is something simple but what am I missing here? Does this library work in the locally served test environment as part of FDK?
Appreciate any help with this. Thank you
-Zach