Freshworks Developer Community Champions are those who have contributed via solutions, engaging discussions, and feedback related to the developer platform in our forum. From the forum to virtual events, we see great community contributions from Freshworks Developers willing to share their knowledge with others!
Today, we want to recognize and reward the Community Champions who make our community open, fantastic, and friendly @Zach @Saravanakumar_Raju @Sheik @ashwins93 @ilya.belyavskiy @Raghu_Murugesan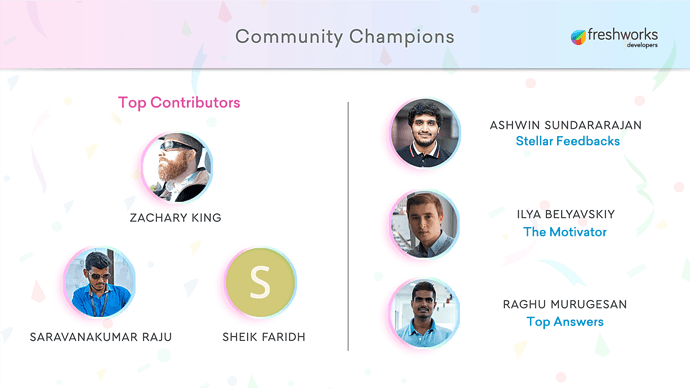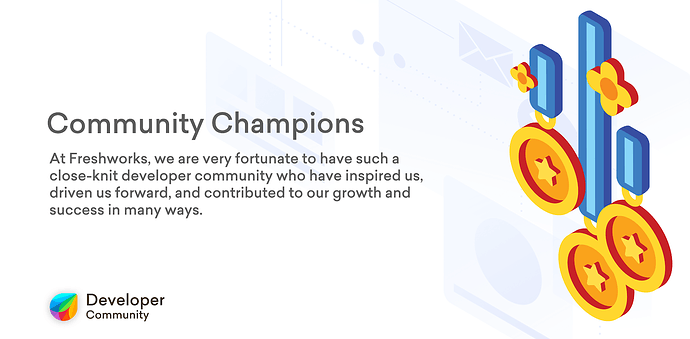 Having a vibrant community of developers who add value to each other promotes rapid growth. One of the best ways to do that is by helping fellow developers, seeking help, and giving feedback. Once you start doing it, being a Freshworks Developer is fun.
Happy Contributing