Hi @channel,
I Am unable to create a react app in fresh sales.
As there is no template for fresh sales in cli we are getting only for Freshdesk.
So I used the folder structure from the Freshdesk react template and changed the product name to fresh sales.
While deploying the app am getting the following error.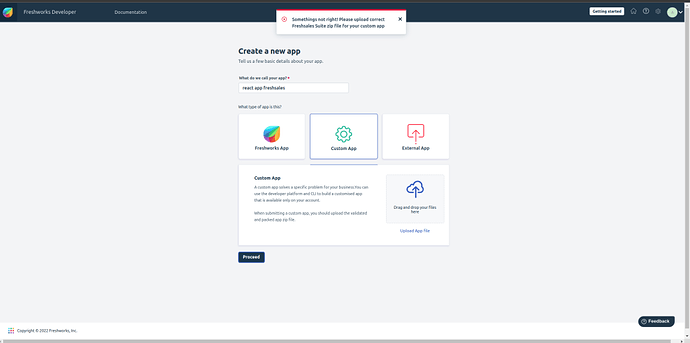 And sharing the zip too for your reference.
react-fd.zip (345.3 KB)
Can anyone assist me to resolve this issue?
Thanks.