I am working on a project at the moment to have the ability to add multiple companies for one ticket as we often have to escalate some issues to 3rd parties companies. This would help us to track our data.
I have generated the app for my project. However, when I tried to retrieve all the company data, I am not getting any results and the below error message appears when I run the program

My JS code: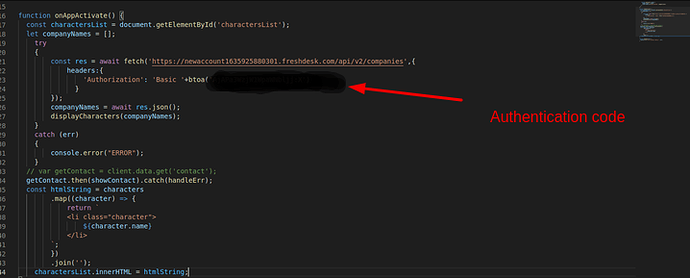 I have tested this separately and can confirm that the company names can be retrieved successfully.
Would it be possible to get some insight on this? I would appreciate it!