I have seen a few topics on this issue, but I was not able to find a solution to this issue yet.
Basically, my custom app is doing an API call to gather all the company details using the 'https://domain.freshdesk.com/api/v2/companies/autocomplete?name=' method. There is a search bar to enter values for the user which is taken to search these companies.

The code: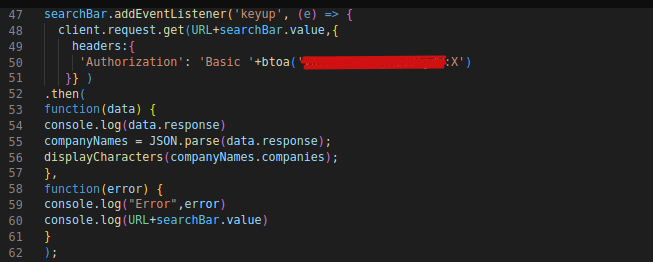 This has been working properly all this time but I am not quite sure why it's stopped working all of the sudden.
These are the versions of Node and FDK.
Node version : 12.22.11
FDK version : 7.5.0

If anyone has an idea of why this is happening and how to fix it that would be really helpful!