I went through the entire documentation provided in developers.freshservice.com and did not find an API to fetch all Workspaces for a Freshservice account.
This is required for a Marketplace app where the admin can choose the Workspace where the settings can be configured.
Below is a screenshot of the support article on the Freshservice helpdesk Workspaces : Freshservice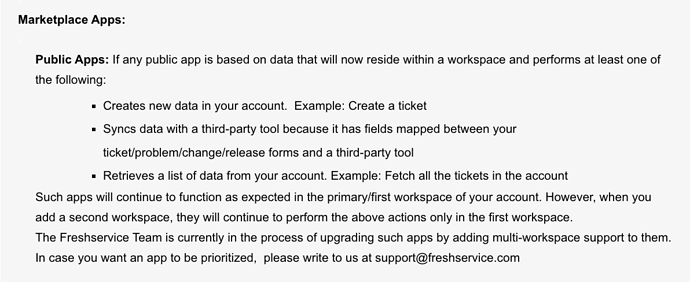 Could someone help me with the API to fetch all workspaces?
Thanks,
Arun Rajkumar