Hello.
I am trying to create an app version 2.2 as far as 2.0 has been deprecated (Despite SDK still creating in 2.0 by default)
I have followed the steps mentioned at: About Platform version 2.2
Which are manily changing the manifest to 2.2 and move the events to the Manifest, but the validation is not passing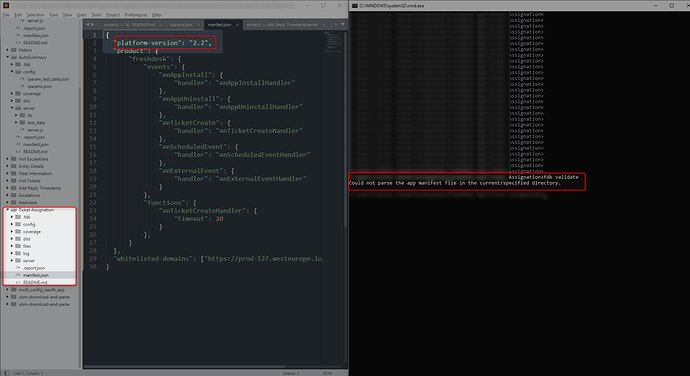 FDK version that I am running is 6.13.2:


I have looked for in this forum and I have not found anything.
Have somebody had a similar issue?
Thanks