I'm developing an app for Freshworks CRM but am unable to test it locally. When I append ?dev=true to a contact, it says "FDK serving local app" but the contact_entity_menu is blank.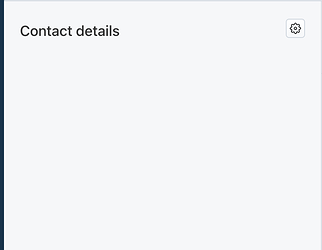 I have previously been able to get around this issue by adding &tab=123456789 to the url, but it recently stopped working and says "You're trying to access a hidden section under Contact details. Talk to your admin.".
I haven't intentionally touched Freshcaller and debug mode shows this, not sure if it's relevant:
(iframe.js) Received local app render request for product freshcaller which is not present in the list of products in the app manifest. Falling back to freshworks_crm.

Any ideas what the issue could be? Help would be greatly appreciated.
Node: 14.20.0
FDK: 8.6.6
Platform Version: 2.2