We experience an issue with the datepicker.
I have build an custom app, which is running in ticket sidebar in FD: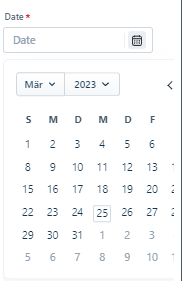 When we try to change months via the months dropdown, the calender does actually not change months.
I even have this behavior on crayons webpage:
Datepicker (fw-datepicker) | Crayons (freshworks.com)
Happens in Chrome and in Edge on my office laptop and in Firefox and Edge on my private one.
Does NOT happen in Opera browser on my private laptop.
When it happens, console shows this error:


Is this a browser issue?
Hope you could help us quick - Agents get crazy, as they can't jump to the next month with the arrow aswell (see Datepicker not shown in full width in FD sidebar).
All the best,
Thomas