Hi,
While trying to get assets through client.data.get in the asset details page, it throws timeout error along with an error which says "current_user is not defined"
This is suddenly happening in a market place app which has been running smoothly.
But strangely when I add ?dev=true this error vanishes.
Anyone faces such an issue before?
Thanks,
Syed
Attaching screenshots and HAR file for reference.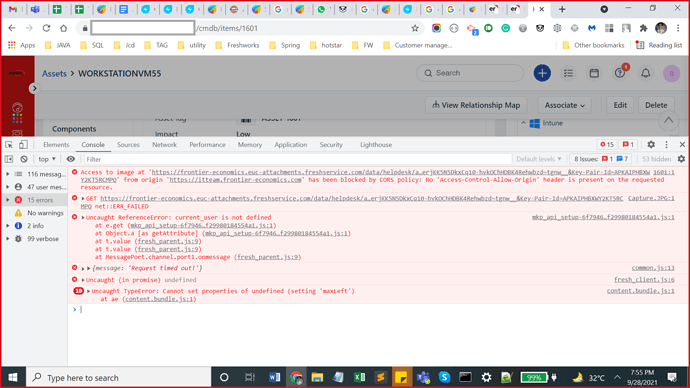 intune.har
(47.4 KB)