Hi Everyone,
We are building an app in React for Freshdesk. The app makes use of Custom Objects & Serverless features.
Yesterday we packed the app and tried publishing it as a custom app, but unfortunately, the app is still in development after 16 hours.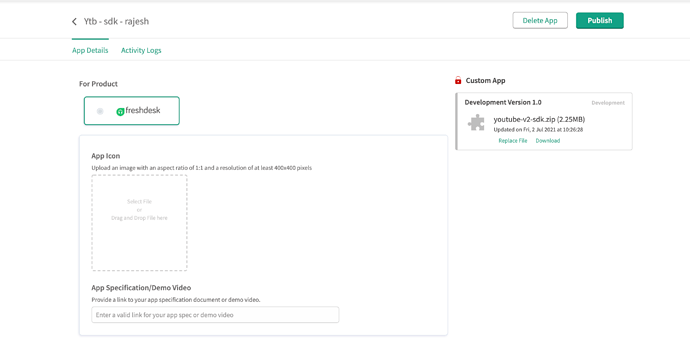 Can someone help us find out the issue?