Hello team,
Weird one today, I have created a Date field labeled "Last Surveyed Date".

I have built an app that fills in this date with today's date but it shows up as yesterday's date. I am sure this is an easy fix but I can't seem to figure it out.
Here is the code snippet for this portion.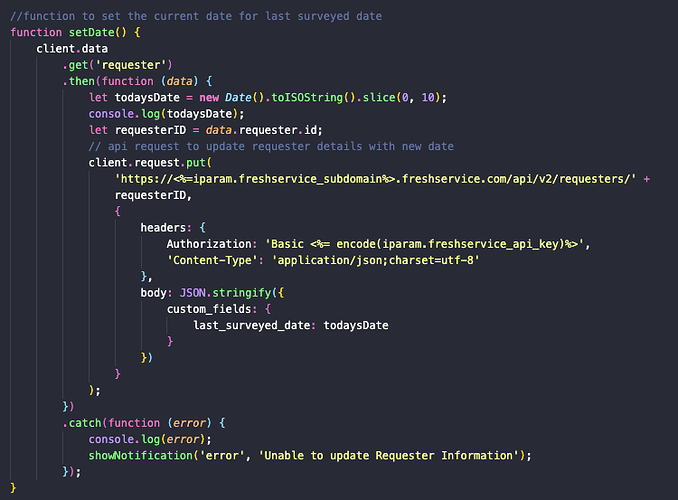 It seems like it should set the correct date, as I have a console.log that prints out "todaysDate" and it shows correct in the console.

Any thoughts?
thanks,
Zach