When the Customer installed our app and when the app is making API calls to SurveySparrow using client.request.get we are getting the platform error.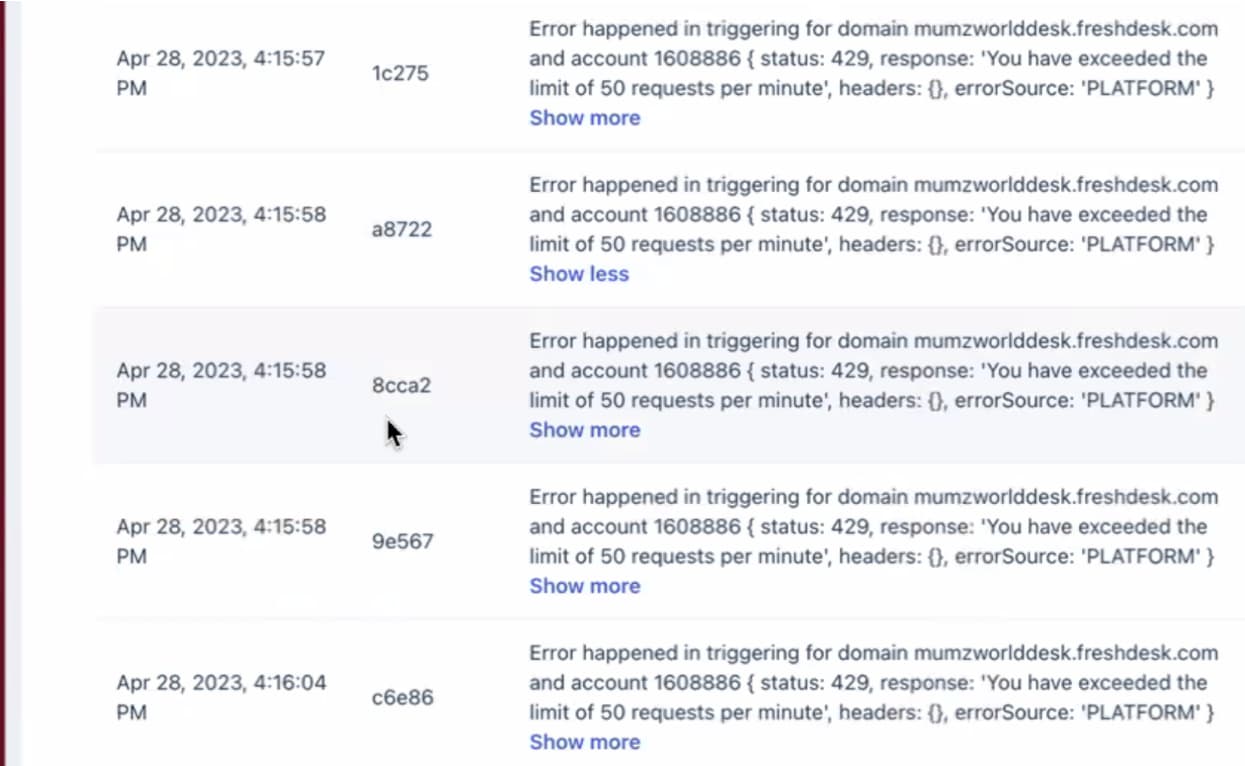 We have raised a bug in Freshdesk
https://dev-assist.freshworks.com/support/catalog/items/44
)
and they have increased our API limit but it didn't help us.
Can you please check this on priority? customer says
"every minute is ticketing a invoice cost to survey sparrow from mumzworld we can not afford technical delays at the moment"
customer account - https://mumzworlddesk.freshdesk.com
We look forward to hearing from you soon.