Hi
We have a Cloud telephone integration(CTI) app in the marketplace. We have a customer who is facing an issue, even after the app is installed, clicking on the call button isn't opening our app. Instead, it asks to buy a phone number from freshcaller. There is also an error message on top which says you have ran out of phone credits. But we are able to see the app in the left pane and open it as well.
Seems like they have setup freshcaller(default CTI of freshdesk) and now how do we disable that so that they can use our app.
I m attaching a screenshot of the same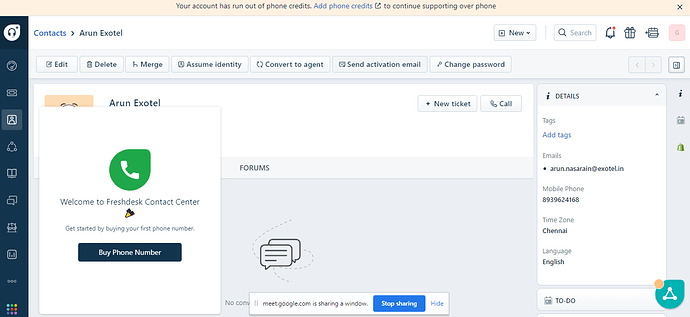 .