hello,
I have this response from an API that I'm triggering into the Api section into fresh bot designer.
Is there a way to list all the values like in a list or similar with all the values that are inside of each position of the array?
In some other dialogs I'm doing name.0.value to display the value of name on position 0 but in some cases I wan to show all the results in a dialog If I do result does not show anything .
@Sachin_Kumar already helped me on this previous thread.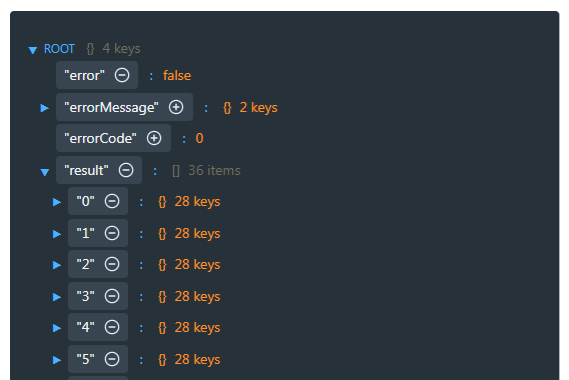 thanks!