Hi people, I am developing a custom serveless app and I am getting an error when I try to launch the command "fdk pack" or "fdk version" in cmd.
I will explain the step by step that I did to get the error. After running the command "fdk pack" the fdk asked to be updated I accepted the update and after that my CMD crashed during the update and I closed it, after closing the cmd I opened it again and got the following error after trying to run any of the above commands: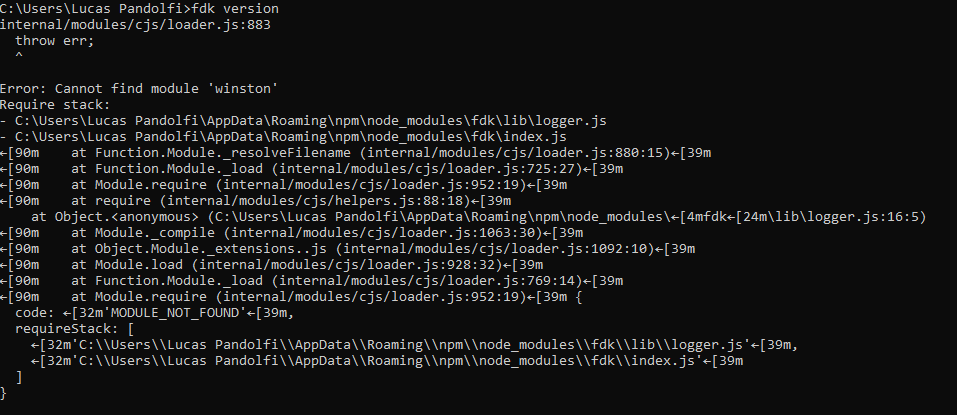 I have already tried to uninstall CLI and Node and install them again, but the error persists.
What can I do to solve this error?