Hello,
Several customers are facing the following issue with one of our FW marketplace apps since the Marketplace has been updated for their Freshdesk accounts:
Error occurred while calling a method: 'validate'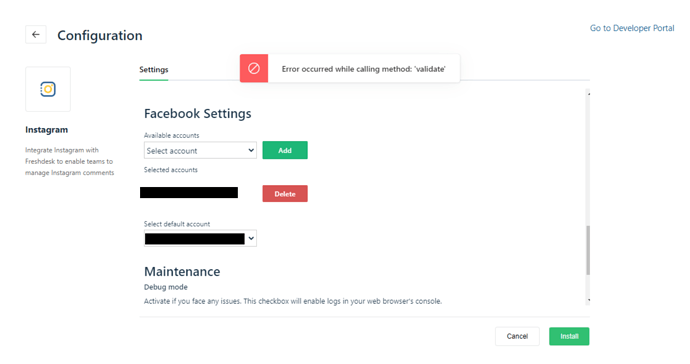 The app has not been updated for a while (~7 months).
We've requested the web browser logs from the customer (and are waiting for them) and have also created a ticket in FW Support.
I would like to know whether the new marketplace is 100% backwards compatible with the previous one in terms of the documentation/app installation methods/custom iparams page.