Good afternoon, I'm having problems uploading the serverless custom app that I created from FreshCaller. The developer portal documentation (Quick Start) gives instructions to work with node.js version 14 but when uploading it to the portal it sends the following error: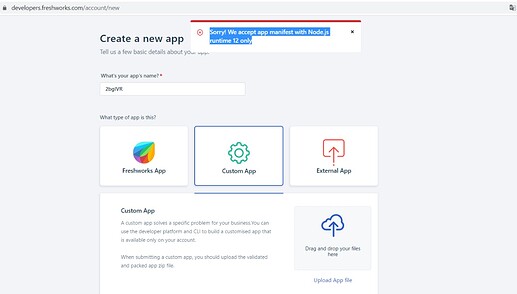 When reviewing the manifest.js it is in effect with version 14 of node.js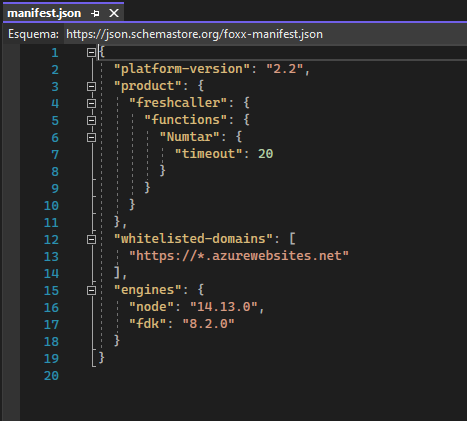 but if I change it from there to version 12 and under the FDK to version 7.5 it continues to send the same error.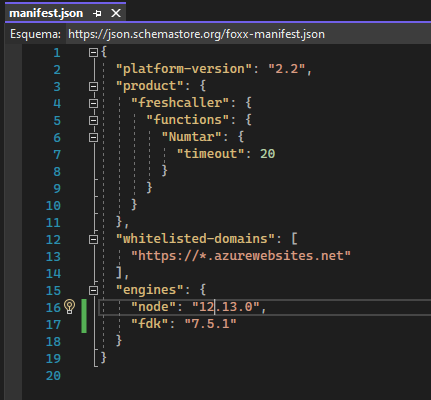 someone in the community will know how I can do it or how to load the custom app.
I am new to working with the FDK, I appreciate your patience.