Hi Team,
I need to add integrity hashes for script and link tag in my iparams.html. i generated integrity hashes for script tags but i trying to generate integrity hashes in SRI Hash Generator
for
<link rel="stylesheet" type="text/css" href="https://static.freshdev.io/fdk/2.0/assets/freshdesk.css" />
for this url i'm getting error in SRI Hash Generator which is shown below in screen shot.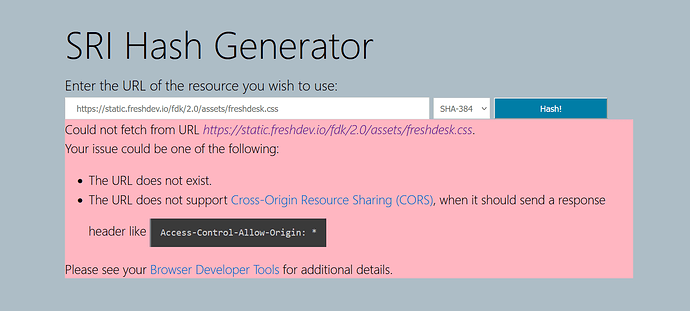 Can anyone help me to sort this issue because my public app got rejected with this issue.