Hi,
How to fill data to create contact dialog ( example fill phone number to input Phone) with interface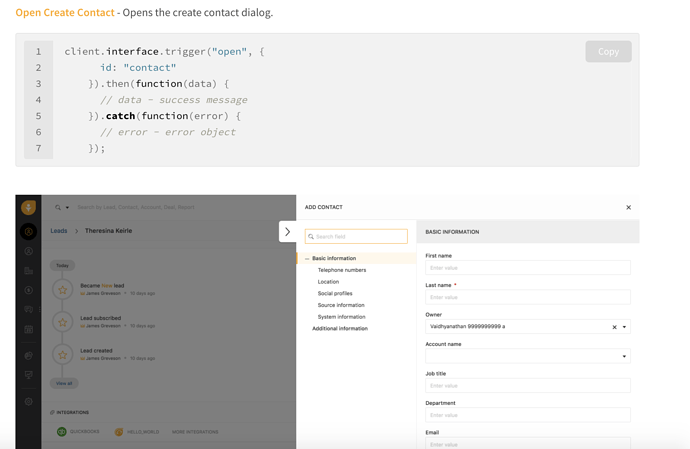 Hello @cuong.lv,
Thanks for reaching out. Currently, we don't support initialising the create contact dialog with data.
But, we do have a feature to create custom modals, where we can create custom forms and fill data during initialisation with the help of interface api. Please let us know if you need more help on this.