Hi team
We are building a Custom App in Freshdesk to create a new ticket upon email subject change.
when the customer reply event from the Gmail the Freshdesk "Get conversation API" returns the full conversation in the last reply. but in the outlook the Freshdesk "Get Conversation API" returns the latest customer reply in the conversation. so there is an difference Response between the Gmail and outlook.
This is the Gmail response from the get Conversation API.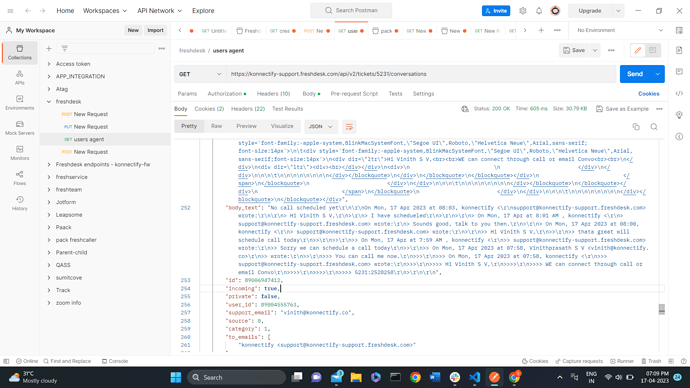 This is the Outlook Response from the Freshdesk Get Conversation API.

Is there any solution for getting a similar response for both Gmail and Outlook.