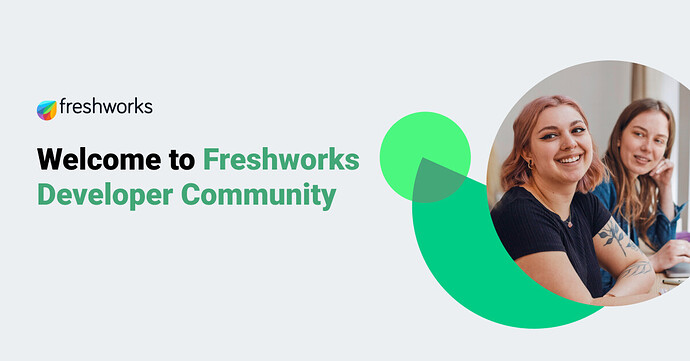 Developers! We're thrilled to welcome you to the heart of our developer community.
Our Developer Launchpad is now available, offering a rich array of invaluable resources to energize your app development journey on the Freshworks developer platform. Whether you're a seasoned pro or just starting out, these key resources will guide and support you.
Get a head start by exploring the essential tools, documentation, and sample apps that are just a click away.
Ready to dive in? Explore the links and resources below.
Getting started on the Freshworks developer platform:
Build apps faster with Freddy Copilot for Developers:
Additional Resources:
Top few apps available on Freshworks Marketplace built using Freddy Copilot:
Explore 1300+ public apps on Freshworks Marketplace: Freshworks Marketplace
Freshworks Paid Apps Program
Freshworks Paid Apps use case repo: Click here
Freshworks Community Stars Spotlight Awards
Monthly recognition and rewards program for those developers who go the extra mile to elevate the Freshworks ecosystem. Click here to know more.
In case of questions, reach out directly: tanmay.kapoor@freshworks.com
Let's embark on this exciting adventure together. Happy coding!