Welcome again!

Freshworks has turned ten this month, and we would like to take this moment to thank you for being part of the Freshworks family.
We enter this new decade of existence with a fresh identity for our Freshworks Platform - Freshworks Neo. Neo is our unified platform for customers, partners, and developers. With Neo, you can do cooler and more amazing things!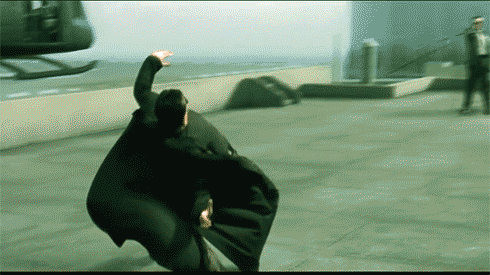 Okay, maybe not as cool as that.
Here is the Pop Quiz of the Month👀
Why did the programmer quit his job? Scroll down for the answer.
Platform Updates🌴
Refresh 2020:
This year has been a year of many firsts, whether it was the quick shift to working from our homes or organizing the first-ever virtual edition of our flagship customer and developer summit, Refresh. Check out more about the latest developer platform features, including the Custom Objects EAP, that was announced at Refresh 2020. If you haven't already, you can visit Refresh 2020 for more inside announcements & information.
Omni Apps for Freshworks CRM:
At Refresh 2020, we launched Freshworks CRM - a reimagined CRM service that unites Freshsales and Freshmarketer capabilities into one solution. With great change comes a great need for portability. You can make all your existing Freshsales apps compatible with Freshworks CRM by using the Omni app implementation. Read more about it here.
Rocktober Rockstars: Celebrating the Q3 Community Champions🏆

Meet the Community Champions! [Q3] Announcements
Hearty congratulations to all the winners!
We genuinely appreciate your efforts and what each of you has done to help us grow as a community.
Pro Tips
You can retry API calls made using the Request method upon failures. Refer to the Request method options, maxAttempts, and retryDelay.
Interested in a specific area on the developer forum and want to share your expertise? Subscribe to a tag in the developer forum to contribute to a specific area. Click on a tag from this tags list and subscribe by clicking on the bell icon and choosing one of the first three options to see there.
Story of the month🙇‍♀️
Developers should focus on solving customer issues and not computing issues. This month, Satwik Hebbar, Director of Engineering for Freshworks Marketplace, writes about how developers can leverage the Serverless capabilities of the Freshworks platform in his recent blog post.
Help us help you!
Understanding what makes our developers click and learning how to maintain a healthy relationship is key to a successful partnership. Please do take a moment to tell us how to improve your experience as someone who builds with Freshworks.
Our inbox is always open, and we hope you'll write soon!
Oh, are you still scratching your head for that answer?
Answer: The programmer quit his job because he didn't get arrays.