Hello everyone!
Freshworks is just 11 years old; the IPO marks the beginning of many years of success to come. We would like to thank each one of you for contributing equally to the journey so far
While we were at it, what else have we been doing?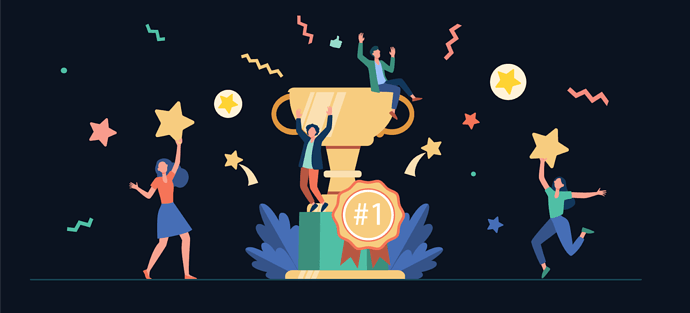 Refresh App challenge is live: Win $50,000 in Prizes and more!
What is in it for you?
Get mentorship and guidance from the Freshworks' experts to get your app live on the Freshworks' marketplace.
Win USD50,000 in cash prizes split across categories.
Tap into our large customer base and generate recurring revenue for yourself.
Get a chance to be featured at the Refresh conference and in relevant Freshworks' communications to the external world.
Don't wait; submit your app now.
Here is the Pop Quiz of the Month🤫

Why couldn't the programmer work late into the night?
Highlights of the month⚡️
The platform is changing so should you!
Platform 2.2 is replacing platform versions 2.0 and 2.1. You can migrate your apps to platform version 2.2. Wondering how? Check it out here
FDK upgraded to version 7
The developer platform now supports app creation, testing, validation, and packing in a local developer environment based on Node.js 12. With the latest FDK, you can use ES6+ (ES2018) features when building apps. Support for Node.js 10.xx has been deprecated.
What's App'ening⌨️
Say hello in developer style!
Our new Say Hello app lets you create a ticket with just a simple Hello. You can clone the app and choose the specific Freshworks ticketing product you want to run it on.
All in one place
We have listed and reorganised all sample apps appropriately for easy access.
How to be a Freshworks developer?
We have collected all valuable resources and come out with a step-by-step guide to supplement your journey of becoming a Freshworks app developer.
Pro Tips
Connect, collaborate, build, and grow - check out the happening section in the forum to know your fellow developers and keep yourself updated with the happenings on the developer platform.
Oh, are you still scratching your head for that answer?

A Programmer couldn't work late into the night because she didn't have a LAMP.
Help us help you!
Thoughts? Comments? Feedback?
We'd love to hear everything from you. Write to us.