Crayons v4 is not working, PFB error screenshot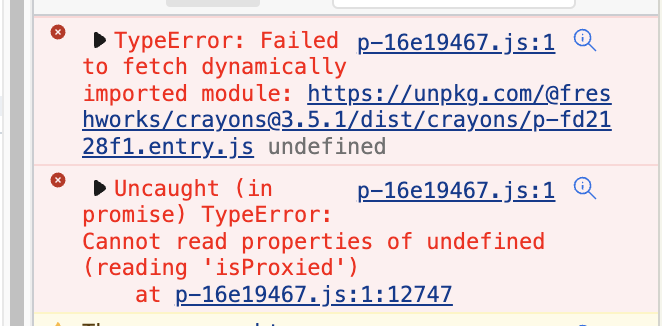 Hi Raviraj, this is now working.
I was using two imports in head and body tags. Removing the one inside head tag worked.
Thanks for your quick assistance here.
This topic was automatically closed 6 days after the last reply. New replies are no longer allowed.