Hi! I would need some help with our GA4 and Freshdesk connection. We have installed Google TAG manager to Freshdesk (directly to the code) and the connection works just fine and the data is sent correctly to our GA4. I would like to track the page searches that are made in our support portal and for some reason I only get amount of (not set) parameters to my GA4 setup when I have configured for the GA4 that the search term is TERM
Is the search query term some kind of a custom parameter or what search term should I use in my configuration?
From the attached files are seen that, GTM collects the search query correctly and same with GA4 debug, but in the analysis the search terms are not visible.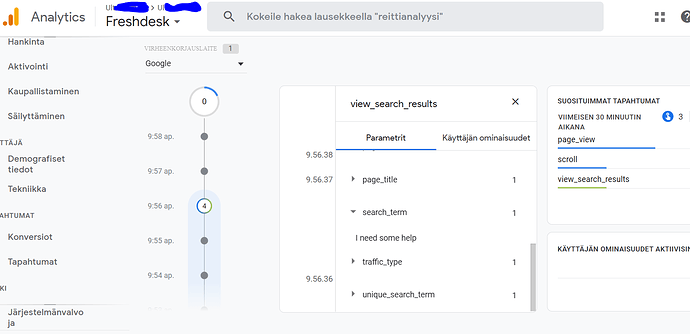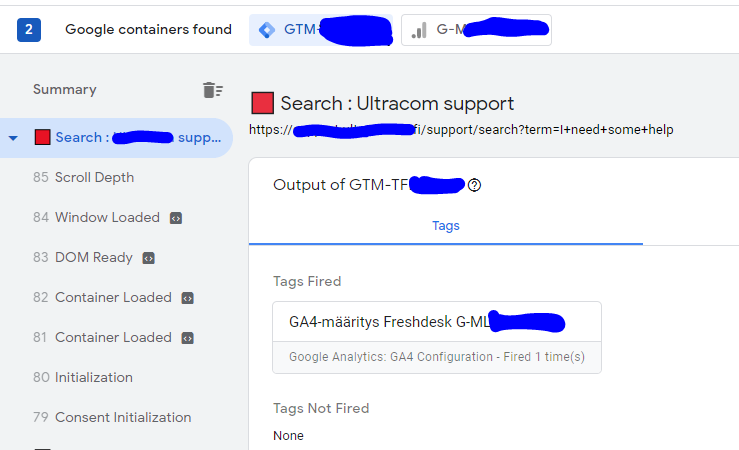 Thanks in advance