Hello Community,
Is there an API that gives me back all the ticket status in Freshdesk (including custom status)?
For example, an API like:
https://…freshdesk.com/api/v2/status
Often status change according to the customer and the standard table (image below) you have in the documentation is not enough.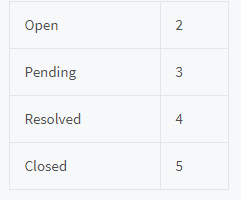 How I can do that, plase?
Thanks.
Andrea