I use React to build user interfaces for a Marketplace app that needs to be submitted to the Marketplace gallery.
Despite covering all the app's code paths, the coverage stands at 56%.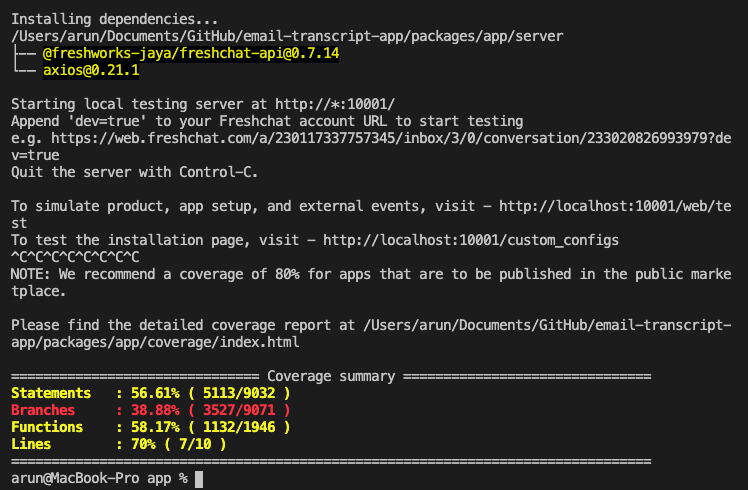 On further investigation I noticed that it is caused due to the vendor file generated by React.
This file contains all the framework logic of React. It has code paths that may never be traversed by my app's logic.

How can I achieve the coverage goals in such a scenario?