hi every one,
we have facing this issue ,how to solve?
I am installed custom app in freshdesk successfully, using setup events are 'Onappinstall', 'scheduled event' and 'Uninstall' app working and scheduled also created . then I am delete the app , not uninstall the app show the masage,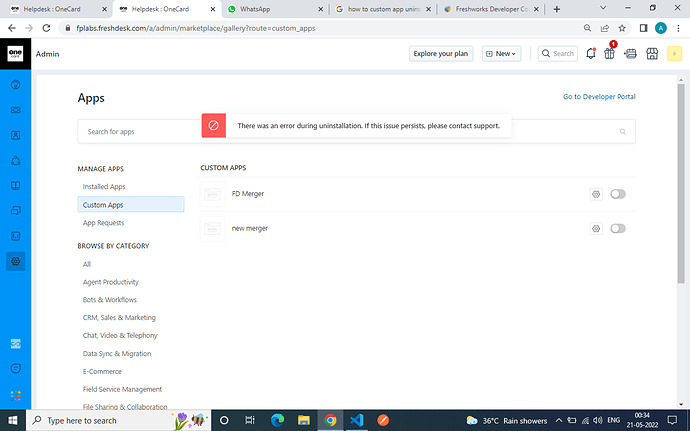 how unistall the cussom app?