Hi all,
 I  am getting tickets based  List All Tickets in   /api/v2/tickets?email=superman@freshdesk.com

but i am trying to two may email ids in one api call, it is possible are not .I am try to git postman
but error is occur.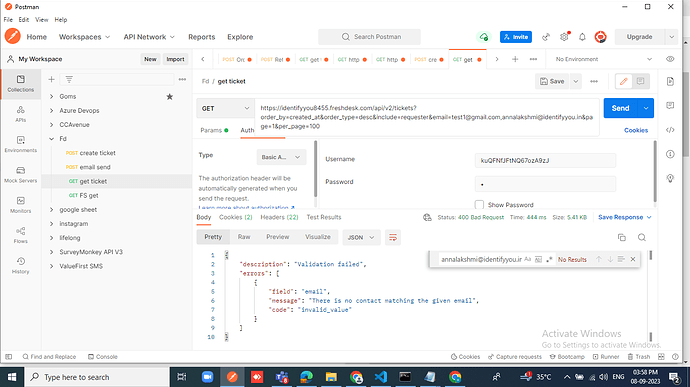 Please give me any solution for this condition .
thank you.