Previously in Freshsales when we used to open an Account then the installed custom application would also load. But now after UI changes performed in Freshsales, the custom application only loads when we click on the custom App tab in the Account landing page.
Use-case,
In Sales accounts, if the value in a specific field is marked as On hold then a pop-up with a message should appear.
Previously this pop-up appeared as soon the Sales Account was loaded. But now it appears only when the App tab (Bookings in screenshot) is clicked.
Following is a screenshot for reference,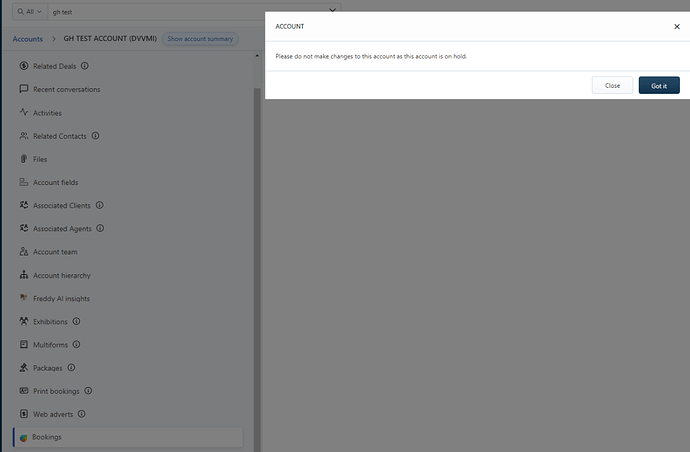 Can you help in understand how to initiate the Application so that it loads as soon a Sales account record is opened without the necessity to click on the App tab.