Hello,
I'm working with Freshdesk-Jira custom integration. In Freshdesk if any attachments exist then in response we will get as S3 links. These links are expiring after a few hours. So I decided to develop a middleware where I can download the file using that S3 link and upload it in Jira. But while doing this I'm getting timeout error in the logs. So I need to know is there any alternative to upload attachments from Freshdesk to Jira.
Below is the response I'm getting while doing this
Error [ERR_HTTP_HEADERS_SENT]: Cannot set headers after they are sent to the client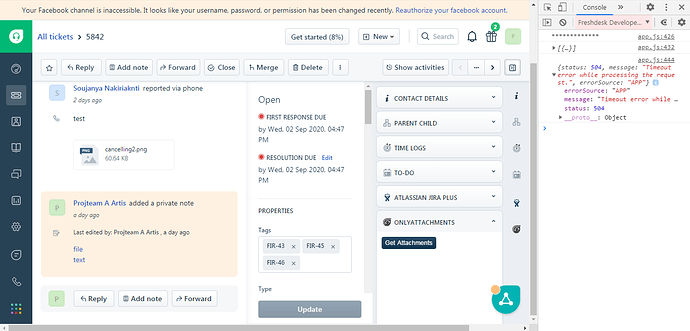 Thanks,
Soujanya.