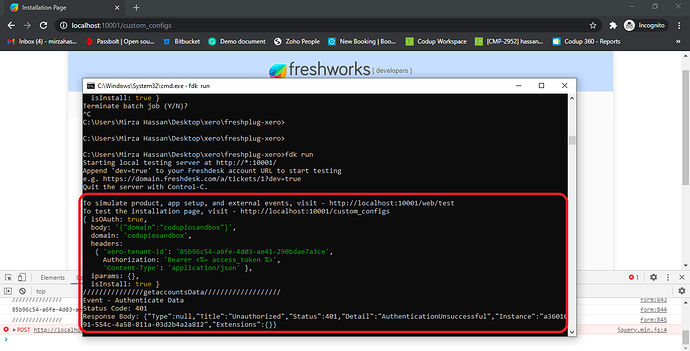 Hi team,
We are facing an issue related to the Freshdesk OAuth access_token. I want to do authorize my app with OAuth 2.0 (third-party applications) after that I had an access_token, use the Request Method to pass access_token value by including the isOAuth parameter in the options. 'Authorization': "Bearer " + '<%= access_token %>'
but when i pass this access_token value in server.js file but it is not working it gaves error Unauthorized
how can i pass access_token value in server.js file? how to fix that issue. Is there any way to fix this issue?
freshdesk OAuth 2.0
https://developers.freshdesk.com/v2/docs/oauth/

App code:
server.js link
iparams.html link
Looking forward to your reply.