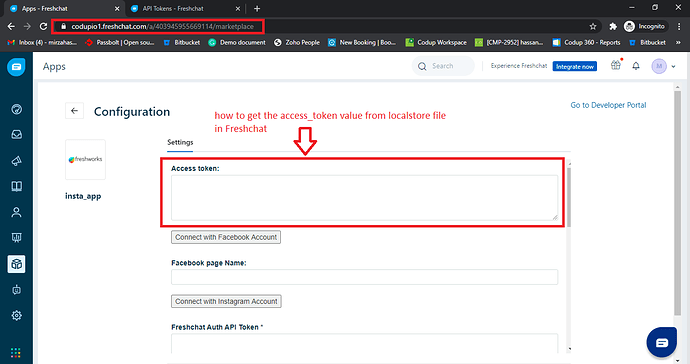 We are facing an issue related to the freshchat app, how to get the access_token value from localstore file and I want to display access_token value in my Freshchat app.
I had read the freshchat OAuth documentation but it isn't mentioned how to retrieve access_token value in documentation.
https://developers.freshchat.com/v2/docs/oauth/
how to fix that issue. Is there any way to get access_token from localstore file?
.fdk/localstore file is attached
https://drive.google.com/drive/folders/1LhiNeYKSavuI1P3CtssAjRpgxuAgnH02?usp=sharing