(Hope this is the right place to post, say so if not)
We are looking for a way to inform customers creating tickets on our FreshService portal about the meanings of the different levels of Impact and Urgency while they are raising a ticket.
My first idea is to make a tooltip when mousing over the dropw down values, like so: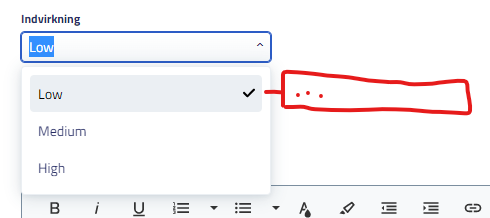 But maybe somebody here has encountered a similar requirement and has found a workaround method? Currently we just have a solution we link to that explains it all, which means of course a lot of people do not look at it. Would love to hear if any of you have come across a similar requirement.