The widget on the bottom right is blank. It should not be. It was working yesterday. We had a meeting with Freshdesk on Wednesday actually and demonstrated this feature. And we made no changes. And now it's 'gone' and blank.
The bottom right corner. Notice the difference between 'missing' and 'working' screenshots.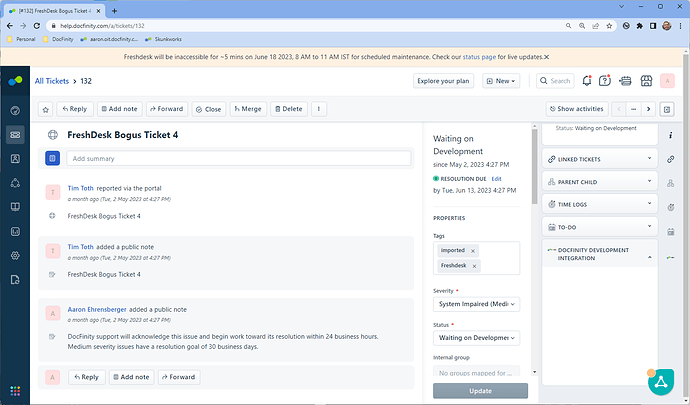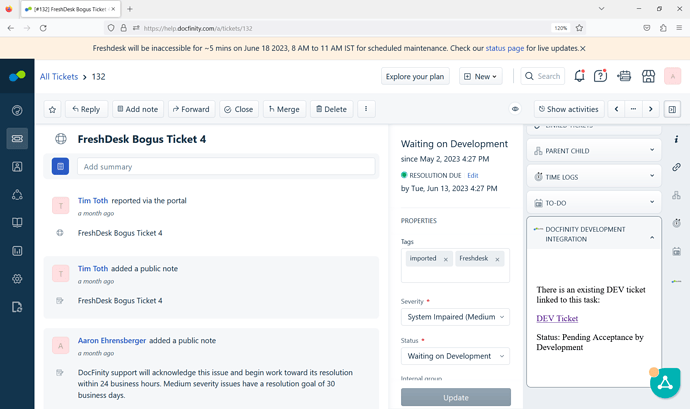 The widget's not going missing. It's loading in its default state, and then not loading any data correctly. From my code, that makes it looks like app.activated event is not being triggered. Upon further investigation while it's in this broken state, I can see in the javascript console that there is indeed an error from freshdesk:
Uncaught (in promise) ReferenceError: app is not defined
at init (app.js:6:5)
at app.js:3:1
This very basic code was taken from the freshdesk provided examples in creating your first widget. See below, and please let me know what I can change to make this behave more reliably (The renderLinks method just never gets called, when we see the widget not loading - but it's not consistent - oftentimes, it DOES load):
Any reason why?