Hello, I have started to use the new Uiflow Low-code studio to build a freshservice app. I have a couple questions:
How to remove a published app from within the Uiflow studio?
How do we remove it from "In Development" inside freshservice app marketplace?
How do I turn off the "Live Mirror" functionality when I have no need to further test in my freshservice instance?
and lastly,
How do I publish the application through the app management portal? The button to save and publish is missing and the ability to edit any of the publish settings in the portal are grayed out.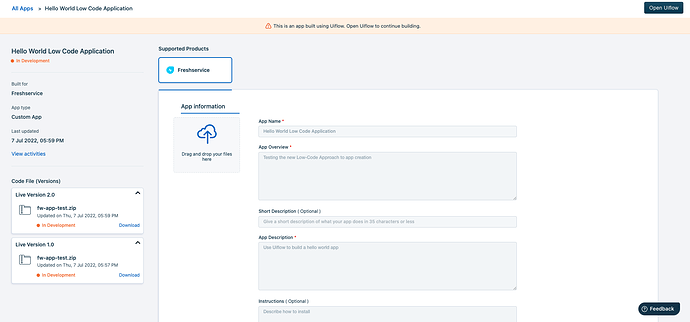 Thank you for any help! Been really enjoying the experience up until this part